Todd - Kansas - Kenwood Basic M2A

John - Missouri - Kenwood Basic M2A

M2/M2A Modification Kit & Service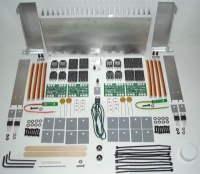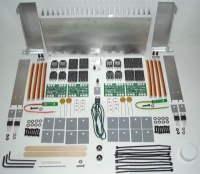 In a single word..... WOW! The M2A amplifier was a great amp just as it was. I didn't believe there was ANY sort of improvement that could be made that would make such a difference. The improvement is not subtle AT ALL. It is a significant and in your face improvement. Everything is indeed tighter. Things sound much more precise!
The amp sounds fantastic! The lows seem tighter and the tweeters are not as harsh. I have been pushing it hard and it runs nice and cool. Can't thank you enough for the great service and quick turnaround.
Steve - Pennsylvania - Kenwood Basic M2

Dave - California - Kenwood Basic M2A

M2/M2A Modification Kit & Service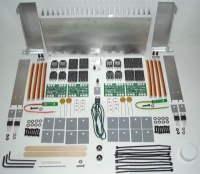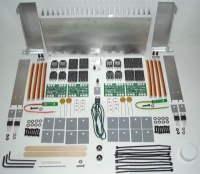 Success! My hat is off to you for being able to engineer and put together a mod like this! And what a kick it was to do! Keeping in mind that I'm using Kenwood KL999Z's from yesteryear, I definitely have clearer/brighter highs and mids. I pushed the amp slowly to the red on the level meter and all was well - very clear all the way to the top and the lows/bass were sharp and strong - well defined, for lack of a better word. I'm extremely pleased.....
The amplifier you repaired for me was a shock when I hooked it up. IT plays better than ever. IT is clearer and seemingly more powerful than when it was brand New. The bass is awesome and the mids and highs are clearer than ever. THANK YOU!
Mike - Florida - Kenwood Basic M2

M2/M2A Modification Kit, Super DLD Add-On Kit & Service
John - Virginia - Kenwood Basic M2A

M2/M2A Modification Kit & Service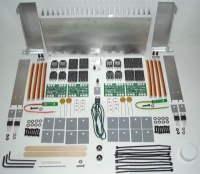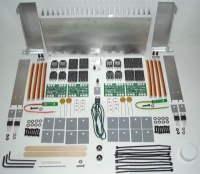 My wife and I have spent today listening to a variety of music; Blues, Jazz, Rock, Instrumentals, Classical, New Age, male and female vocalists; and international. We both concur your modifications bring the music to life. We listened to Miles Davis' Birth of Cool, which I believe is the acid test and you could audibly hear the reeds in the instruments vibrate; not to mention the timbrels in the background. We both swore the performers were in the room! The bass has great resolve without being over-bearing; and the treble is tight and clear. Male and female voices are perfectly pitched and executed flawlessly. Your Kenwood modifications accurately presents the music with no listening fatigue; a bad attribute of the unmodified version.
I noticed that the clarity and highs and mids are more defined and the overall sound is crisper, and more pronounced, the bass has also increased in volume and punch. Really a great upgrade....
George - Indianna - Kenwood Basic M2

M2/M2A Modification Kit & Service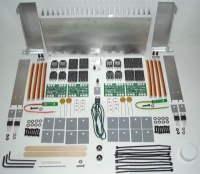 Let me start out by saying that the service was nothing short of being personalized and highly professional. The care, attention to detail, the documentation both written and photographic is un precedented and unparalleled to anything I've ever experienced. I have used a lot of different equipment and speaker combination over the last 40 years. The current components are McIntosh with an oracle table and Klipsch speakers. I thought this was an exceptional setup for the classical, jazz, R&B, blues and classice rock vinyl played thru this setup. I got a M2 amp from a friend and replaced the McIntosh 2505. There was a significant improvement in the clarity, distortion and sound stage. It was as if I bought a complete new system. I then found your website and decided to spend the money on having the unit serviced and upgraded. I already committed to permanently replace the McIntosh amp with the Kenwood M2. Upon reciept of the refurbished and upgraded M2 words just can't describe the listening experience.. The clairty, definition, soundstage, accuracy and crip reproduction has been expanded to an unprecended level. The components available capabilies are now exposed and fully exploited.
Al - Georgia - Kenwood Basic M2A

M2/M2A Modification Kit, M2A Speaker Terminals & Service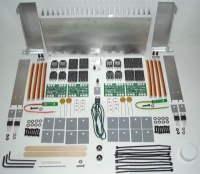 Connected carefully, the new speaker posts are terrific, I like the way you angled the wire holes!
Powered up & let the M2A warm for 10 min, picked a few of my favorite reference songs/albums. I have to say I was surprised to hear a level of fogginess lifted from the music that I never realized was there! The bass is tighter & more controlled, I am hearing mids presented in a more isolated manor & the highs are crisp/clear. I made no changes to the system other than the AMP updates and both my DCM TF600 & Infinity RSIII are sounding MUCH happier/better. Guess I will be up late tonight listening to my favorites, thanks for the attention to detail and significantly improving an already impressive AMP!
GREAT WORK!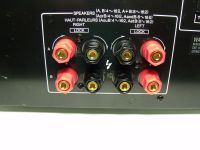 Rod - Illinois - Kenwood Basic M2A

M2/M2A level Control Kit & M2A Speaker Terminal Kit
Cam - Ontario - Kenwood Basic M2A

M2/M2A Modification Kit & Service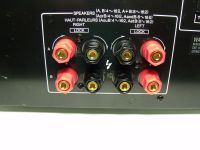 Just wanted to let you know that I installed the new speaker binding post unit, and the upgraded level control unit, and had to commend you for making superb quality units, with great instructions and ease of install. Bravo to you!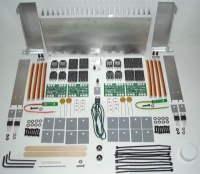 Breathless ! Sums it up best. Crisp, incredible soundstage, seemingly effortless delivery and ......SHHHHH....QUIET ! Silence between the sound ! Here in the country, you can hear everything.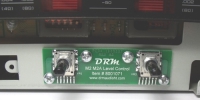 Dave - California - Kenwood Basic M2A

M2/M2A Modification Kit & Service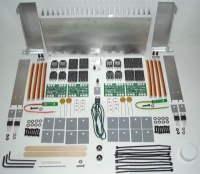 Just finished connecting the M2A, I had to check the serial # to make sure it was mine because it looks brand new! This amp has some serious horsepower now, you are the master ! The sound is nothing short of amazing, I am going to strap my L 100A's to the wall like a waterheater  I can visualize the shelves coming down with big old chunks of plaster ripping out of the walls. This Amp Rocks !!!  thank you so much for the quick turnaround time on the repair and upgrade. Anyone owning one of these amps really needs you to work your magic on it  . . what a difference.